Pune Real Search


More than 500 Projects of Apartments and Flats in Pune and other Properties all over Pune now at your fingertips !

Just enter a search and Pune Scan shall list all the properties in Pune for you in a few moments.
Search Now !

www.talegaonrealestate.com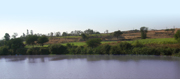 Featuring Properties in Talegaon for Sale & Rent in Talegaon and Talegaon's vicinity. Properties include Apartments, Villas, Row Houses, Bungalows, Bungalow Plots & other residential & commercial real estate In Talegaon. Find it all on www.talegaonrealestate.com

click here>>
www.chakanrealestate.com

Chakan, Pune
The MIDC of chakan is the highlighted area, companies like Volkswagen, Bajaj Auto, Mercedes Benz, several auto component makers and logistic companies. Power, water supply and roads all are in place. As of today we would like to look at Chakan five years from now…
Enjoy this cybercruise

click here>>
Real Classifieds

FREE classifieds come to you as a FREE INFORMATION SERVICE.

Real Classifieds feature properties available for SALE ! These are owned by individuals. Only the owners of the properties are featured here & NO AGENTS.
Real Image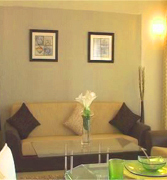 Real Image presents
Actual Site Pictures
and Ready Sample Apartments
of various projects
as they are taking
shape here in Pune.

Click here...
Pune Real Events


Featuring LAUNCH
of new Residential and Commercial Projects in Pune ! Get featured NOW !
Real Commercial

Have you been dreaming of opening a business, corporate office in Pune but didn't know where to start? Finding just the right spot to locate your business might be a logical first step for many prospective business owners.

An easy guide to
Commercial Complexes,
IT Parks, Shopping Malls
Read more. . .
NRI Lounge
NRI Lounge on Pune Real Estate for Non Resident Indians (NRIS).
Get property information.
Click here to know more!
Real Response for Projets in Pune


The lifeline of our relationship

Tell us your real estate requirements in detail, ask any questions and make sure to specify your location references. We shall try our best to help. Request Now !
Real Useful Information of Pune
Real Information of Pune. Very Important and helpful numbers of various public services in Pune. Click here to know more!
Real Spotlights
WAKAD


The Royal Mirage, at Wakad is a project by NSG Shraddha Group

The Royal Mirage offers luxurious Apartments of
1, 2 and 3 BHK in Wakad
Kalyani Nagar & Hadapsar


Karan Group launches
Karan City in Kalyani Nagar
+
and Karan Bellavista in Hadapsar.
Pirangut & Baner

1, 1.5 and 2 BHK Budget Friendly Spaces at Pirangut
A New Front Group and Prabhavee Group Venture
Keshavnagar
Koregaon Park Annexe
Chikhali, Pimpri - Chinchwad Pune


River Residency is a project spread across 34 acres, on the bank of majestic Indrayani river. The 12-storey structures that house a range of 1, 2 & 3 BHK Apartments in Chikhali.
Warje, Baner Road, Baner
Aditya Builders

Residential & Commercial
Projects in Warje - Adjoining Kothrud, Baner Road, Baner
Click here for more details New !
Hadapsar, Balewadi, Kothrud
Hadapsar
NIBM
K RAHEJA CORP

RAHEJA VISTAS
1, 2 and 3 BHK
Apartments in NIBM
Click here for more details New !


Aundh Annexe
A Mega Township Project of
1, 1.5, 2, 2.5 & 3 BHK Apartment and 2, 3 BHK Pent House
at Aundh Annexe
Click here for more details
Undri
COLORI
2 & 3 BHK Lifestyle Homes
in Undri
Click here for more details
Residential & Commercial Projects
Kasturi Housing

projects in wakad, chinchwad, baner, mundhawa & shivaji nagar

Click Here for more details

Wakad Annexe New !

Greens at Wakad Annexe
2 & 3 BHK Apartments
in Wakad Annexe

Click here for more details


Ambegaon New !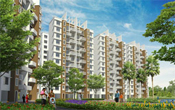 Astonia Royale
2 & 3 BHK Flats
at Ambegaon

Click here for more details