Pune Real Search


More than 500 Projects of Apartments and Flats in Pune and other Properties all over Pune now at your fingertips !

Just enter a search and Pune Scan shall list all the properties in Pune for you in a few moments.
Search Now !

www.talegaonrealestate.com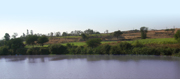 Featuring Properties in Talegaon for Sale & Rent in Talegaon and Talegaon's vicinity. Properties include Apartments, Villas, Row Houses, Bungalows, Bungalow Plots & other residential & commercial real estate In Talegaon. Find it all on www.talegaonrealestate.com

click here>>
www.chakanrealestate.com

Chakan, Pune
The MIDC of chakan is the highlighted area, companies like Volkswagen, Bajaj Auto, Mercedes Benz, several auto component makers and logistic companies. Power, water supply and roads all are in place. As of today we would like to look at Chakan five years from now…
Enjoy this cybercruise

click here>>
Real Classifieds

FREE classifieds come to you as a FREE INFORMATION SERVICE.

Real Classifieds feature properties available for SALE ! These are owned by individuals. Only the owners of the properties are featured here & NO AGENTS.
Real Image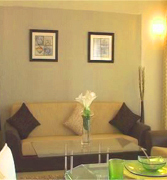 Real Image presents
Actual Site Pictures
and Ready Sample Apartments
of various projects
as they are taking
shape here in Pune.

Click here...
Pune Real Events


Featuring LAUNCH
of new Residential and Commercial Projects in Pune ! Get featured NOW !
Real Commercial

Have you been dreaming of opening a business, corporate office in Pune but didn't know where to start? Finding just the right spot to locate your business might be a logical first step for many prospective business owners.

An easy guide to
Commercial Complexes,
IT Parks, Shopping Malls
Read more. . .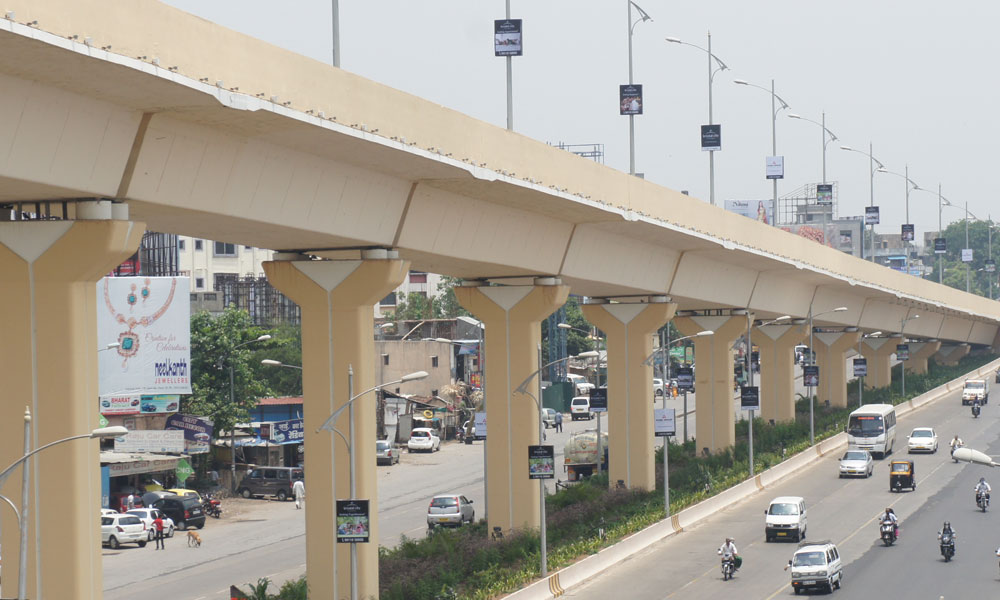 Pune District's first two-tier flyover at Nashik Phata - an Engineering Marvel !
Looking for Residential Projects in Pune

Real Residential

Residential Projects in Pune of Apartments in Pune, Flats in Pune,
Bungalows in Pune, Bungalow Plots in Pune, Row Houses in Pune,
Villas in Pune.

A comprehensive directory of the leading and active property developers of Pune. Find out more about their Residential Projects in Pune on www.punerealestate.com

Read more. . .




You can get FREE information about buying flats, bungalows, rowhouses, duplex, apartments, commercial complexes on www.punerealestate.com
Buy an Apartment in Aundh
Aloma County - 2 & 3 BHK Luxurious Homes in Aundh New !
Ganga Panama - 2 and 3 BHK Riverside Homes in New Aundh New !
Aundh Annexe
Gyan Ganga - 1 & 2 BHK Apartments in Aundh Annexe New !
Rose Icon - 1, 1.5, 2, 2.5 & 3 BHK Apartment and 2, 3 BHK Pent House Aundh Annexe
Aditya's Breeze Park - 3 BHK Tranquil Homes
Ambegaon
Astonia Royale - 2 BHK, 3 BHK Flats in Ambegaon
Bloomfield - Twin Bungalows, Villas, Apartments in Ambegaon
MSR Olive - 2 BHK & 2 ½ BHK Apartments at Ambegaon, Katraj
Baner
Solitare SEVEN - 5 BHK Premium Homes in Baner New !
Park Grandeur - 3 & 4 BHK Homes in Baner New !
Park Valencia - 2 & 3 BHK Spacious Apartments in Baner
Amit's Sereno New ! - 2 BHK Apartment in Baner | - 3 BHK Apartment in Baner
EWA - 4 BHK Row Houses in Baner
Aldea Espanola - Apartments in Baner of 1BHK, 2 BHK, 3 BHK. A project by Puranik Builders New !
The legacy - 4 BHK Apartments in Baner
Elysian - 2 BHK & 3 BHK Apartments
Caroline - 2 / 3BHK Apartments and Row Houses
Baner - Balewadi
Sapphire Park - 2 / 3 BHK Flats in Balewadi
Vatika Homes - 2 and 3 BHK Apartments in Balewadi
Bavdhan
Nyati Equatorial - 2, 3 & 3.5 BHK Luxury Apartments, Bavdhan New !
Solitare SIX - Luxury Homes in Apartments in Bavdhan
Nyati Esplanade - Apartments in Bavdhan
Chikhali
River Residency - 1, 2 & 3 BHK Apartments in Chikhali, Pimpri Chinchwad, Pune
Chinchwad
Ganga Aashiyana - 2 & 3 BHK Apartments in Chinchwad New !
Queenstown - 3, 3 ½ BHK Apartments in Chinchwad
Voyage - Ultra modern exclusive 2 and 3 BHK bhk Flats in Moshi
Dhanori
Park Springs - 1, 2 & 3 BHK Healthy Homes  in Dhanori New !
Hadapsar
Karan Bellavista New ! - Apartments, Villa and Rowhouses in Hadapsar
Valay Homes - 2 BHK Apartments Hadapsar
Hill Side - 2 BHK & 3 BHK Apartments Hadapsar
Forest Mist New ! - 2 BHK Terrace Apartments in Handewadi Hadapsar
Mistry Trails New ! - 1 BHK and 2 BHK Budget homes in Hadapsar
Hinjewadi
Air Castles- 2 BHK and 3 BHK Apartments in Hinjewadi
Khudje, Khadakwasla
Nyati Spa Villas -

Customised Spa Villas & Farm House Plots

New !
Kondhwa
Nyati County - Customisable Apartments, Rowhouses, Fully developed N.A. Bungalow Plots and Bungalow
Kothrud
Aditya Garden Floraa - 1-2-3 BHK Apartments
Koregaon Park
Florencia - Finest Three Bedroom Large and Luxurious Residences
Fragrancia - Two Bedroom Luxurious Residences

Koregaon Park Annexe
Studio Apartments - Studio Apartments in, Koregaon Park Annexe
Eastern Ranges - 2, 3, 4 Bhk Premium Residences at Keshavnagar, Koregaon Park Annexe
Kalyani Nagar
Karan City - 2, 2.5 & 3 BHK Apartments in Kalyani Nagar
Kharadi
Urban Soul - 2 BHK Apartments in Kharadi New !
Ganga Arcadia - 2 & 3 BHK Apartments in Kharadi
Lohegaon
NYATI EVITA - 1, 2 & 3 BHK Apartments in Lohegaon New !

Moshi

Voyage - Choice for 2 BR and 3 BR Apartments in Moshi spread over 25 acres.
A project by Kasturi New !
NIBM, Undri
Nyati Epitome - 3 BHK Lifestyle Homes off NIBM Road New !
Nyati Eternity - 1, 2 & 3 BHK Luxury Homes, NIBM Road New !
Nyati Ethos - 1, 2, 2.5 and 3 BHK Luxury Apartments in Nyati County, Off NIBM Road New !
Urban Space - 3 and 4 BHK Flats & Penthouses, NIBM Road New !
Raheja Vistas - 1, 2 and 3 BHK Apartments in NIBM
Colori - 2 / 3 BHK Lifestyle Homes in Undri
NIBM Annexe
Ganga Sparsh - 1 & 2 BHK Apartments at NIBM Annexe New !
Pimple Gurav
Shubham -2 & 3 BHK Super Luxurious Flats on Pimple Gurav Road, Aundh Annexe
Pimple Saudagar
Roseland Residency - 1, 2, 2 ½ and 3 BHK luxurious Terrace Flats & 3 BHK Row Houses
Rajaveer Palace - 2 & 3 BHK Apartments in Pimple Sudagar
Dwarka Sun Crest - A project of 2 & 3 Bedroom lavish Apartments in Aundh Annexe
Rose Valley - 2 & 3 BHK spacious Flats in Pimple Saudagar
Sai Saheb - 2, 2 ½ & 3 BHK Luxurious Flats in Pimple Saudagar
Mayureshwar, Sai Nisarg Park at - Pimple Saudagar, Aundh Annexe is a total township of 85 Row Houses, ( 2 / 3 / 4 BHK )
Pimpri
Ganga Skies New ! - 2 & 3 BHK Apartments in Pimpri
Pirangut
Trademark Life New ! 1, 1.5 and 2 BHK Budget friendly spaces in Pirangut
Sahakar Nagar
9 Green Park - 2 / 3 BHK Flats in Sahakar Nagar
Sinhagad Road
Nanded City - 1, 2, 2.5, 3, 4 BHK Apartments, Bungalows & Villas on Sinhagad Road
Amrut Ganga - 1 & 2 BHK Apartments & Shops on Sinhagad Road
Ganga Bhagyoday - 3 BHK Apartments on Sinhagad Road
Talegaon
Urban Life- 1BHK & 2 BHK Flats in Talegaon New !
Undri
COLORI - 2 / 3 BHK Lifestyle Homes in Undri
Vishrantwadi
Nyati Environ - 2 / 3 BHK Luxurious Terrace Apartments in Vishrantwadi
Wakad Annexe
Greens - 2 and 3 BHK Apartments at Wakad Annexe
Wakad
Park Titanium - 3 & 4 BHK Luxurious Condominiums at Wakad New !
Park Turquoise - 2, 2.5 & 3 BHK Exclusive Homes in Wakad New !
Royal Mirage - 1, 2 & 3 BHK Luxurious Apartments in Wakad
Apostrophe 2 - 3 bhk Apartments in Wakad
Pratham - Bungalow and Bungalow Plots in Pune
Wanowrie
Ganga Stratum New ! - 3 & 5 BHK Apartments in Wanowrie
Real Prices

Get snapshot of Residential property prices in Pune, rates & trends for Apartments, Flats, Plots, Villas and Houses in Pune on www.punerealestate.com.

Pune real estate has grown to higher levels and the Property Prices in Punehave increased by many folds in almost all the parts of the city. Pune is an end user driven market with a constant increase in demand of the residential units.

Click here to know more!
Real Locations

Moshi located in the heart of PCMC area, has caught the eye of real estate investors in the city due to its affordable rates. The ambitious Rs 600 crore Pune International Exhibition and Convention Centre (PIECC), is to come up over a sprawling 240 acre land at Moshi off the Pune-Nashik highway. The Pune Agriculture Produce Market Committee (APMC) will be opening a whole-sale market at Moshi at an estimated cost of Rs 15.89 crore.



Click here to know more!
NRI Lounge
NRI Lounge on Pune Real Estate for Non Resident Indians (NRIS).
Get property information.
Click here to know more!
Real Response for Projects in Pune


The lifeline of our relationship

Tell us your real estate requirements in detail, ask any questions and make sure to specify your location references. We shall try our best to help. Request Now !
Real Useful Information of Pune
Real Information of Pune. Very Important and helpful numbers of various public services in Pune. Click here to know more!
Back to www.punerealestate.com

Creation of

ExpressionS
© ExpressionS 1998-2013. All Rights Reserved
Back to www.punerealestate.com | Sitemap | Contact
Real Spotlights

Luxury Projects in Pune
By Kolte Patil Developers

3 BHK and 4 BHK Super Luxurious Apartments & 5 BHK Duplex Penthouses in PIMPLE NILAKH

Apartments, Penthouses, Garden Homes in NIBM Annexe, Undri


1 BHK and 2 BHK Apartments
in Hinjewadi



Luxury Residences in baner,
wakad, hinjewadi and moshi
Balmoral - Premium Apartment Baner
Legacy - Luxury Apartments Baner
EON Homes - Township in Hinewadi
Voyage - Apartments in Moshi
Epitome - 4 BR in Wakad

Premium Projects by Kasturi

Click Here for more details


Premium Luxury Homes IN BANER, BAVDHAN, BHOSALE NAGAR, BIBVEWADI
Apartments in NIBM Annexe, Vishrantwadi, Undri,
Koregaon Park Annexe
Apartments in Sinhagad Road
Welcome to a 700 Acre Mega Township in tune with nature on Sinhagad Road

1 / 2 / 2.5 / 3 BHK Apartments
on Sinhagad Road.
Apartments in Baner
1BHK, 2 BHK & 3 BHK in Baner
Lifestyle Homes Pune
& Urban Homes Pune

WAKAD


The Royal Mirage, at Wakad is a project by NSG Shraddha Group

The Royal Mirage offers luxurious Apartments of
1, 2 and 3 BHK in Wakad
Kalyani Nagar & Hadapsar


Karan Group launches
Karan City, Apartments in Kalyani Nagar
and Karan Bellavista, Apartments in Hadapsar.
Pirangut & Baner

1, 1.5 and 2 BHK Budget Friendly Spaces at Pirangut
A New Front Group and Prabhavee Group Venture
Hadapsar, Balewadi, Kothrud
Hadapsar
Aundh Annexe
A Mega Township Project of
1, 1.5, 2, 2.5 & 3 BHK Apartment
and 2, 3 BHK Pent House
at Aundh Annexe
Click here for more details