Amanora Gateway Towers 1 marvelled by SWAROVSKI
The meticulously planned luxury residences at Gateway Towers offer optimized spaces and comfort. Choose from a range of varied living spaces; 1 BHK, 1.5 BHK, 2 BHK, 2.5 BHK, 3 BHK, 3.5 BHK and 4 BHK with sizes ranging from 975 sq. ft. – 4070 sq. ft., depending upon the lifestyle you wish to create for yourself. These towers are a distinct and iconic example of the new urban living in the growing city of Pune. With its stepped futuristic design, green terraces and sky bridges. Gateway Towers 1 is a new benchmark of architectural brilliance and artistry. Magnificent and awe-inspiring, these towers stand at the entrance and form a welcoming gateway to the Township.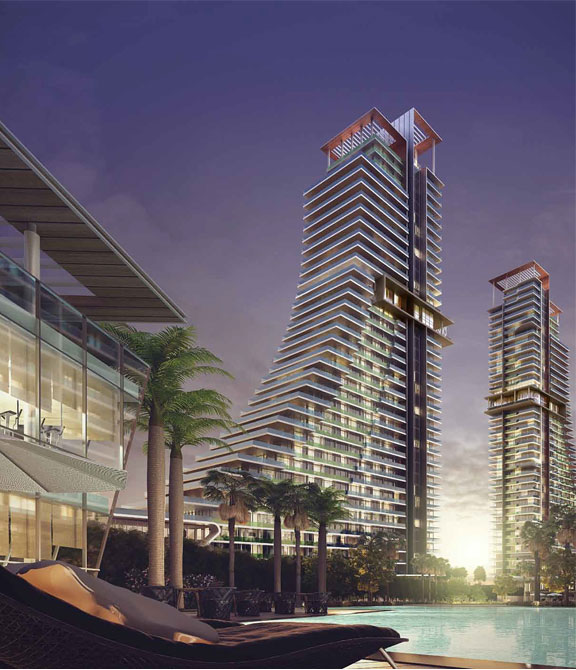 1st association of Swarovski in the world, now in India
Brilliant architecture, spectacular designs, marvellous finesse­ all these are yet a notch lower than what defines Gateway Towers at Amanora. Enwrapped in the Swarovski glamour, these edifices host 2 & 5 bedroom luxury apartments in Hadapsar, Pune's burgeoning east. Gateway Towers, two 45­storey high-rises, is also Pune's tallest ever.
Situated inside Amanora Park Town, Pune's 1st Real Township, Gateway Towers offer a lifestyle cocooned in world-class amenities. This architectural wonder has revolutionized the standards of luxury real estate in India. A futuristic design Conceptualised by City Corporation, Pune's leading township company; designed by pioneering, world-class architects and brought together by a team of highly skilled visionaries, Gateway Towers 1 boasts of a futuristic design adorned with Swarovski elements.
A world far up above
The first building in the city to have 45 stories, Gateway Towers 1 is the tallest structure in Pune. What's more, the unique shape of these towers also sets them apart from other buildings in the vicinity.
Redefining urban living
Gateway Towers is a distinct and iconic example of new urban living in the growing city of Pune. Standing at the entrance and forming a welcoming gateway to the Amanora Township.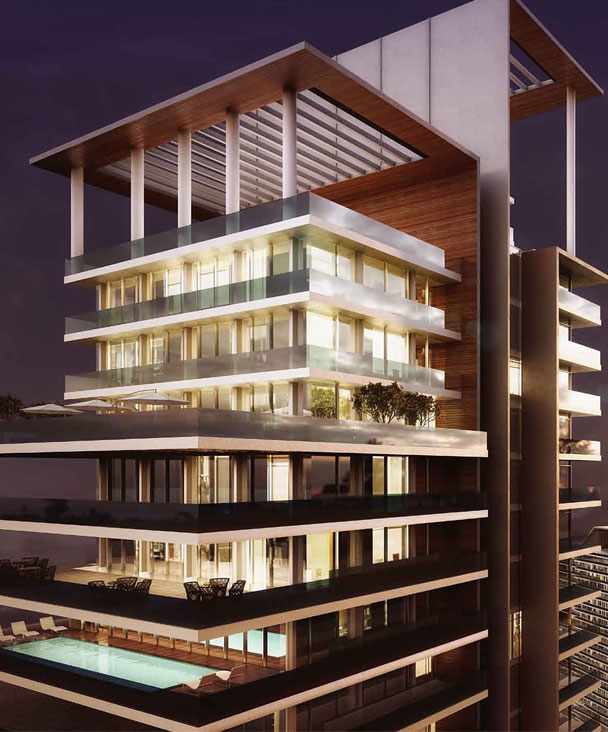 A lifestyle of the finest cut
Gateway Towers 1 is designed to please even the most exacting and fussy Corinthians. Every home is fully automated for your convenience, thereby, keeping you at par with the most advanced technology of the century. Furthermore, the hand-picked amenities right from designer fixtures to the Swarovski lobbies and private theatre within the towers are all set to light up your future like never before.
Fully digitized home (home automated solutions) Mood lighting, automated curtains, shop­from­home features, automated air­conditioning
Digital locking system
Italian marble
Decorative entrance door
Broadband facility
Aluminium sliding windows with mosquito mesh and safety grills
Piped gas supply with leak detectors
Branded chrome polished fitting
Premium sanitary ware
Power backup in all essential areas